Greed: Case Study in Bad: CRI
by Bernie Dehler, 11-11-04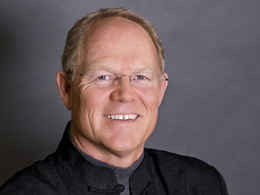 1-21-05 Update: Click
here
to see this LA Times article for another scandal with CRI (click
here
for the same story topic from ChristianityToday magazine). An Analysis of the Financial Integrity of the Christian Research Institute (CRI, Hank & Kathy Hanagraaff)

1 Timothy 3:1-3
"Here is a trustworthy saying:
If anyone sets his heart on being an overseer, he
desires a noble task. Now the overseer must
be above reproach, ... , not a lover of money."
Summary:
I very much like the ministry products and services of CRI, especially the interviews with leading authors with Hank on "The Bible Answer Man Show." I am disappointed that there is, in my opinion, a definite case of excessive executive pay and
nepotism
in the organization. There is also a serious issues as to how book royalties are paid, and to whom. To see the salary info mentioned below (from the actual tax return), click
here
.
Details:
1. I personally think that around $150K is a top limit for a minister to make (more on this later). If Hank Hanegraaff (President) wants to present CRI as a "ministry" to the public, then I think he's a minister. This is especially the case since he ministers on the daily radio show called "The Bible Answer Man." According to the tax return, he is paid $280K per year (almost twice what I would call reasonable). Hank is an ordained minister by Calvary Chapel (a very fine organization), and he receives a minister's "housing allowance" by CRI.
2. It's ok to hire friends and family, as long as they are qualified and paid a salary that is reasonable for the job and their experience. Hank's wife Kathy is the third highest paid employee (Hank is the first), at over $130K per year.
3. The tax form states that both Hank & Kathy work over 50 hrs per week, on average. If you know them, you'll know also that they have a family of eight (1), with some quite young still. Does it add up that Kathy would like to have a large family, and also want to work 50 hours per week at the ministry? Who's raising the kids? I think that Hank would say that she works primarily from home. If so, is this distracted kind of work really worth counting as 50 hours per week? I wonder if she gets a performance review, since her boss is her husband. (I know about large families; I'm #10 of 12!)
4. How does Kathy's work and experience line-up with the other employees? The top researcher and editor only make $52K and $60K, respectively. I would imagine that they are highly trained, maybe even seminary graduates. Kathy makes twice their pay! This would seem very unfair to their employees. How would you like to work at a place like that? One of the workers, Thaddeus Williams, did try to work positively for change, but all he got was fired. Here's the
story
.
5. Only three employees have an expense account, and Hank and Kathy are two of them. The third person has an expense account 1/5 of Kathy's, and 1/70th of Hanks. (The expense account figures are part of their salary, in my above calculations.) Most other ministries don't even have an "expense account." It's a perk that used to be more common-place, but most companies have dropped. It's not true that it's needed for travel-- other ministries do extensive travel with no such account.
6. Hank has written many books. These books have royalties. Who get's the money? I talked to CRI management, and learned that all royalties from books sold by the ministry go to the ministry, but all books sold outside the ministry (such as by Amazon.com) go directly to Hank. How much does Hank get for these royalties? Unknown. They won't report it. I think that is a scandal, because Hank is paid a salary to produce these materials, and he gets free advertising for them by the ministry, yet he personally pockets the royalties. He should have to disclose this, but he doesn't because "he doesn't have to" (legally). If he wanted to be beyond reproach, he would, but he'd like to hide this source of income from the ministry. I think this is obviously why he is now into writing a fictional series, in order to make the kind of money that the "Left Behind" series did.CRI says that they are following the rules, by ECFA. It's what other ministries also do, and that ministries not in ECFA even do much worse (author's get royalties from books even sold directly by the ministry). In summary, their defense is that they are not breaking the "letter of the law" and that other ministries are much worse. Hardly an attempt at being "beyond reproach."
7. Is Hank a lover of money and the "finer things in life?" In July 2002, CRI paid $66,000 for a Lexus company car for Hank. Is that a reasonable use of funds? Did his donors know this when he told them that CRI needs money for meeting their shortfall, that very same year (including layoffs)? Here's the
story
. (CRI's response is that this story is false; the car was donated, and it was just an "appearance" problem.)
8. Hank took over the ministry after Dr. Martin, the Founder, abruptly died. What does Dr. Martin's family think about this? It's NOT positive (click
here
to read the article).
Questions:
1. Why do I refer to CRI also as "Hank and Kathy Hanegraaff?" Because they seem to be making a family living off of the ministry.
2. What do I want to see happen? I'd suggest that Hank get a serious Board of Directors. I suggest Kathy get paid a reasonable amount for the work that she does (it is out of line to pay her twice what the educated and specialized research staff recieves). I suggest Hank lower his salary to something reasonable, $150K per year max (that's $75 per hour). I know Hank says he works 50 hours per week, and he also talks alot about golf, so I guess he does a lot of "work" on the golf course (2) (on the radio he mentions talking about work with his co-author on the golf course regarding the new fiction book series he is developing).
3. Are financial scandal problems at CRI being fixed? It would take a miracle for Hank to repent. He doesn't seem to be learning, since both his and Kathy's salary continue to rise.
Notes:
(1) "Prayer of Jesus" pg. 19
(2) "Prayer of Jesus" pg. 89